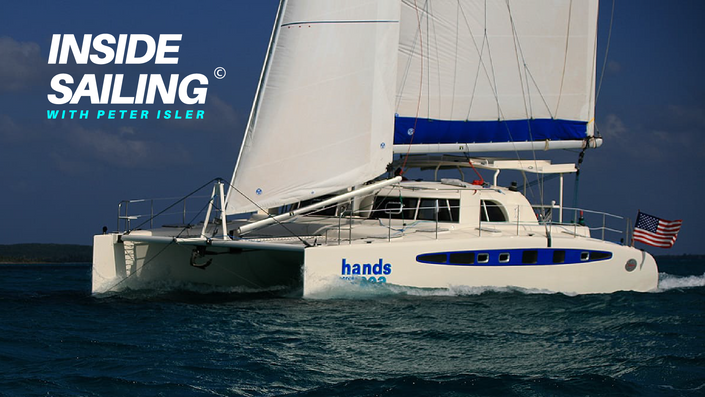 Cruising for Change
Harriet and Tom Linskey founders of Hands Across the Sea
Cruising for Change - Harriet and Tom Linskey founders of Hands Across the Sea
Harriet and "TL" each started out in the sport in a pretty traditional manner – yacht club junior sailing programs. TL made it to the pinnacle of the sport as a member of the US Olympic Team, Harriet was a rising star in the marine industry working for Yachting Magazine. But all that changed after they married – they decided to pursue the path less traveled – cruising – which ultimately led them to giving back – in a very big and important way.
In this episode of Inside Sailing we will follow the path of these two stars of our sport, through the early years to their first little cruising boat, to adventures and a life criss crossing the Pacific that ultimately landed them back in the North Atlantic on a new boat – a much bigger cruising boat – with two hulls. That catamaran became their home base as they explored the Caribbean – and ultimately became inspired to create "Hands Across the Sea" a non profit dedicated to raising the literacy levels of Eastern Caribbean children.
What's Included
30 days unlimited access to this webinar
A 75-minute video presentation by Peter Isler featuring special guests
Downloadable PDF containing the Q&A from the live session.
Pricing
Regular Price - $15
ASA Member Price - $10
33% ASA Member Discount
ASA Members in good standing can save 33% on this webinar. Simply lookup the promo code on the Member Benefits page inside the ASA Member Portal and apply it by clicking "Add Coupon" checkout.
If you're not an ASA member then...
Note: This course is based on a LIVE webinar hosted by Peter Isler in July of 2020.
Your Instructor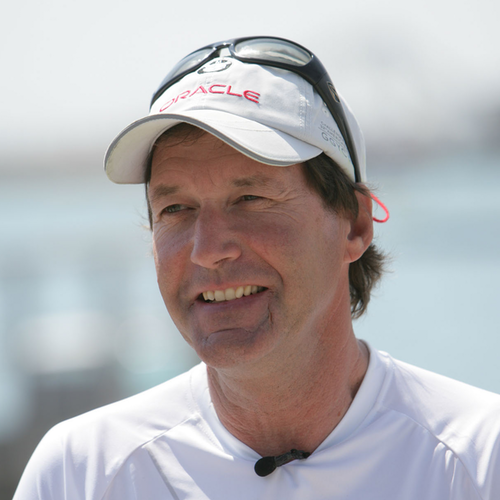 Peter Isler is 2x America's Cup winner, former ESPN commentator and a best selling author. He is a co-founder of the ASA and is the chairman of ASA's Educational Committee. A lifelong teacher, Peter loves sharing his broad knowledge about the sport. His world class sailing experiences around the world have made him an expert on many topics.